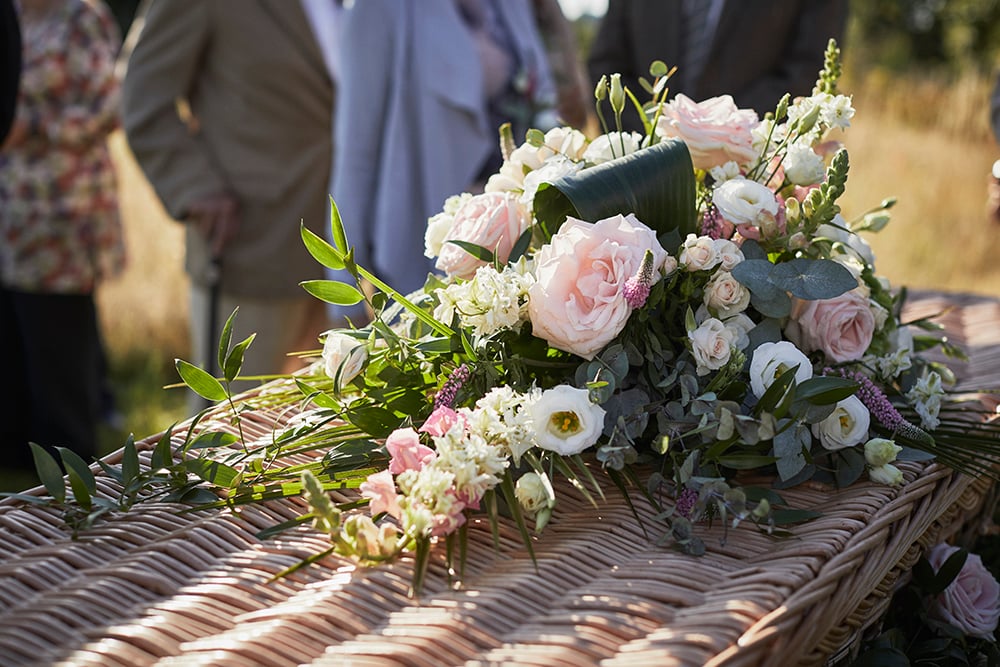 The Attended Funeral
The Attended Funeral provides a tailored and dignified goodbye for your loved one. Whether traditional or contemporary, you can pay your respects in the supportive company of family and friends.
(Includes our Park Coffin)
Plus estimated third party costs for cost of cremation, doctor's fees and attendance of a celebrant or minister
£1,059
Total estimated cost excluding optional extras
£3,354
The estimated costs above are for cremation only. You can view our standardised price list for a guide, or alternatively call us to discuss a burial.
FIND OUT MORE